CARTEC COATING
WAX / CERAMIC GUARD
WAX GUARD
A unique paint sealer, Wax Guard, which gives a visibly deeper gloss to your car's paintwork. And, of course, protects the paintwork from dirt and weather. All based on high quality polymers and waxes. Wax Guard paint sealer is only applied by experienced and certified detailers. This ensures that the lacquer sealant is applied carefully and precisely.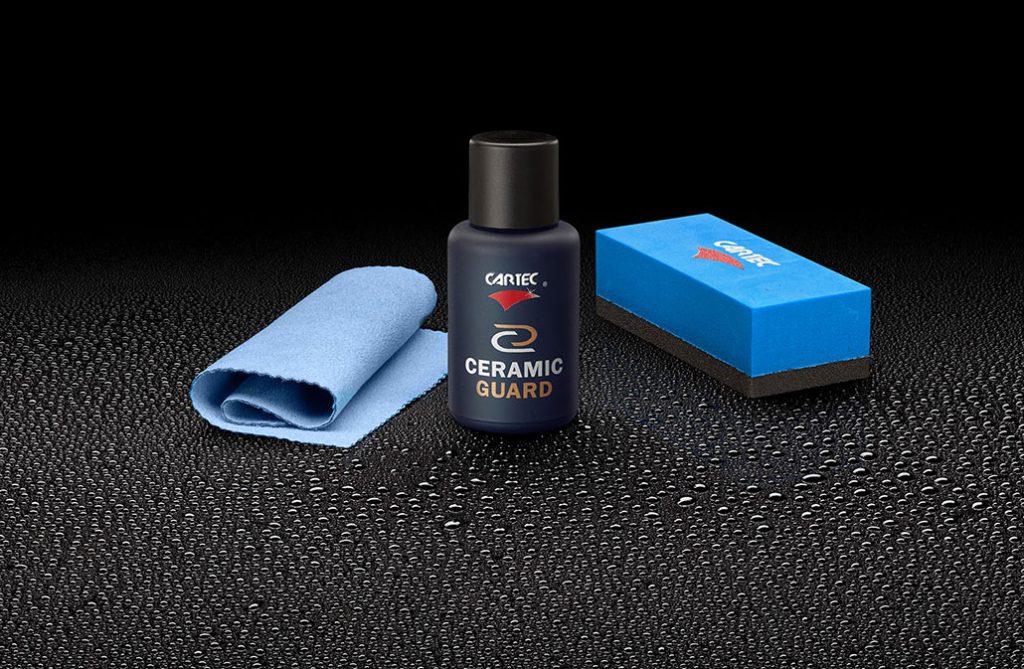 Wax Guard is a high-quality paint protection product with guarantee. After application of the Wax Guard coating, a long-lasting protective layer is guaranteed. The paint seal is suitable for both new and used cars. Wax Guard consists of micro-fine particles which bond together during application. This combination creates a homogeneous protective layer on the paintwork.
The difference between a new and a used car is the warranty period.
On a new car there is 3-year warranty and on a used 18 months.
For optimum results, we recommend you apply the Wax Guard Wax Lotion annually. This is easy to do yourself, but we can also apply it for you. 
UV-resistant
Is cheaper than a coating
Gives the car a protective layer
Provides a deep gloss on the car
The product is easy to apply
Washing the car becomes a lot easier
CERAMIC GUARD
Ceramic Guard is a unique product: a revolutionary coating that provides very good protection and makes the car paint highly water- and dirt-repellent. With Cartec's Ceramic Guard coating, insects and dirt disappear like snow in the sun, every time you wash your car.
With Ceramic Guard, your car's paintwork is optimally protected against road dirt, salt, UV rays, aggressive chemicals and everything that is bad for paintwork. Ceramic Guard gives the paint a clearly visible shine and colour depth. Ceramic Guard is only applied by specialists who know how to do it. This is not a job for the do-it-yourselfer.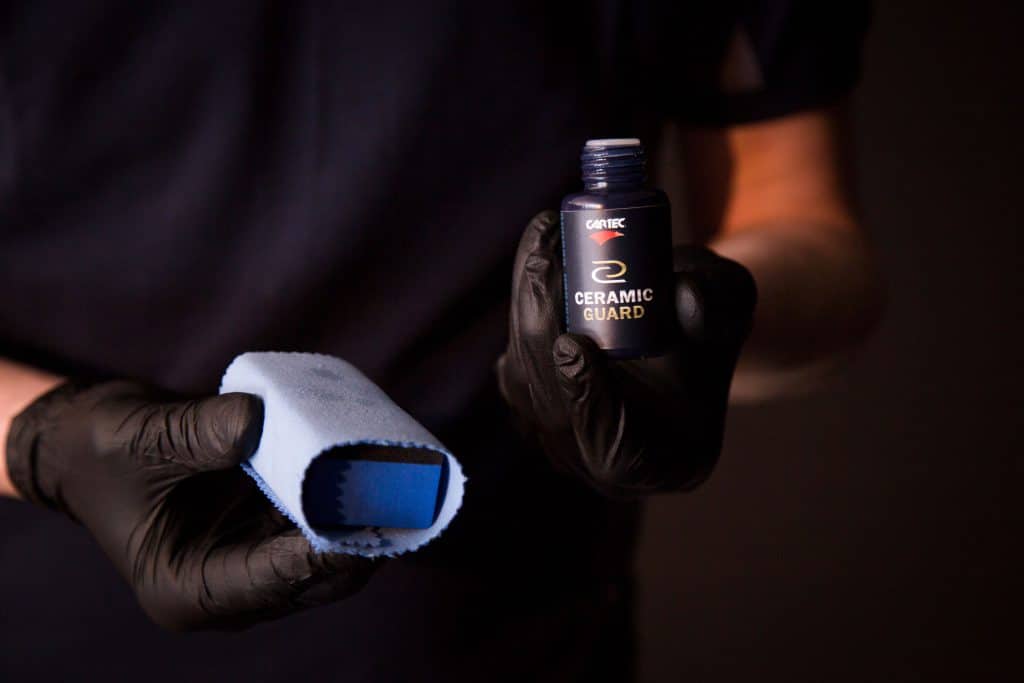 We give a 3-year warranty on the application of the Ceramic Guard coating to your car.
With Ceramic Guard 4life you opt for an even longer warranty period. If you have the annual Ceramic Guard check-up and maintenance, the guarantee will remain valid. For each inspection and maintenance treatment, the warranty is extended for another year.
So in total 6-year warranty on the Ceramic Guard coating!
UV-resistant
Very strong water repellent result
Washing the car becomes very easy
Provides an extremely deep gloss on the car
Protects the car from light scratches, chemicals and traffic dirt
Offers at least 3-5 years protection to the paintwork, including warranty
THE DIFFERENCE BETWEEN WAX GUARD and CERAMIC GUARD

FREQUENTLY ASKED QUESTIONS
What is the difference between WaxGuard and other Teflon treatments?
Mainly the long-lasting protection. In comparison tests with products containing Teflon  
in it gives WaxGuard a clearly perceptible advantage.  
Does WaxGuard Seal protect against UV rays?
Yes, thanks to the special protective layer, UV rays have virtually no effect on the lacquer  
so that the shine lasts longer.  
Can the WaxGuard seal also be applied to bumpers that have been painted?
Yes, painted bumpers can be treated with WaxGuard