MOTORCYCLE AND SCOOTER WRAPPING
WRAPPING YOUR MOTORCYCLE OR SCOOTER
Tired of the standard colour of your scooter or motorbike? Wrapping is a great solution for you! By wrapping the body, you may easily change the colour of your scooter or motorbike. If you want something striking or special, we can also create a special design or pattern for you. Do you want a cool solid colour, matt or shiny or do you want to ride around with a full colour wrap? Everything is possible! We make your bike unique!
ADVANTAGES OF WRAPPING OVER SPRAYING
The original paintwork is protected by the wrap film.
Spraying complex designs is more expensive than applying a full colour print film.
Not permanent as with spraying, easy to remove over time.
PRICE LIST FOR COMMON MOTORBIKES AND SCOOTERS
Ducati 748 € 1450,-
Vespa LX, S, GTS - € 1250,-
AGM - € 950,-
La Souris - € 950
Piaggio MP3 - € 495,-
Gilera Fuoco - € 495,-
Suzuki GSXR - € 950
Zip 2000 - € 325,-
Zip Sp - € 425,-
Sym Fiddle € 750,-
Prices are starting prices including a standard matte or glossy film. Carbon, brushed, camouflage and colourflow cost +25% and chrome cost 125%. Price differences can also be found in the model and year of construction.
Other models on request. Prices incl. VAT.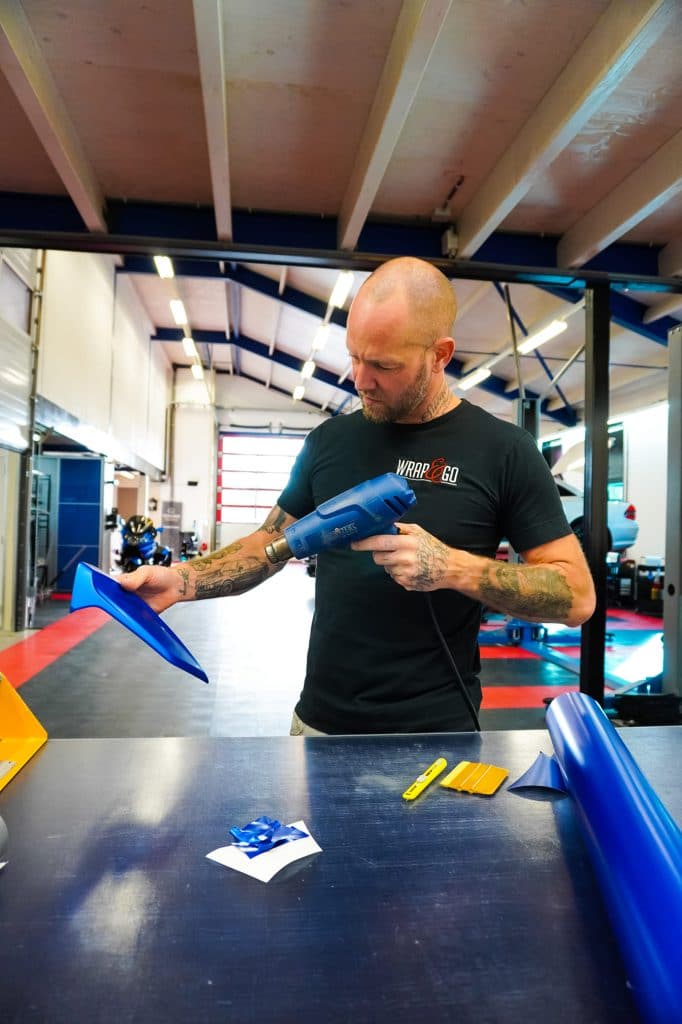 ENGINE WRAPPING IS SPECIALIST WORK
Wrapping motorbikes or scooters is a little different than wrapping a car, which is already difficult. Most parts of a car are fairly straight except for the bumpers. With motorbikes it is even more difficult because most hoods have notches and many corners. 
Also, all parts must be disassembled in order to deliver the best quality. A very precise job that takes a lot of time. 
Over the years we have specialised in wrapping motorbikes and scooters. Some other companies don't even offer it!
For the cheapest wrapper, however, you will have to look a little further.
For a professional wrapper with know-how and who stands for quality, you have come to the right place!