You only get one chance as an entrepreneur or SME to make a good first impression. make. Do you agree? People do business with people. By that we mean that the price of your product or service may be as competitive as it is and what you offer as distinctive as that may be, but if someone does not feel good, they will end up shopping somewhere else. Gunning is number one, the The look of your company is number two. How you can improve your company's improve in a way that fits your budget, read about it here!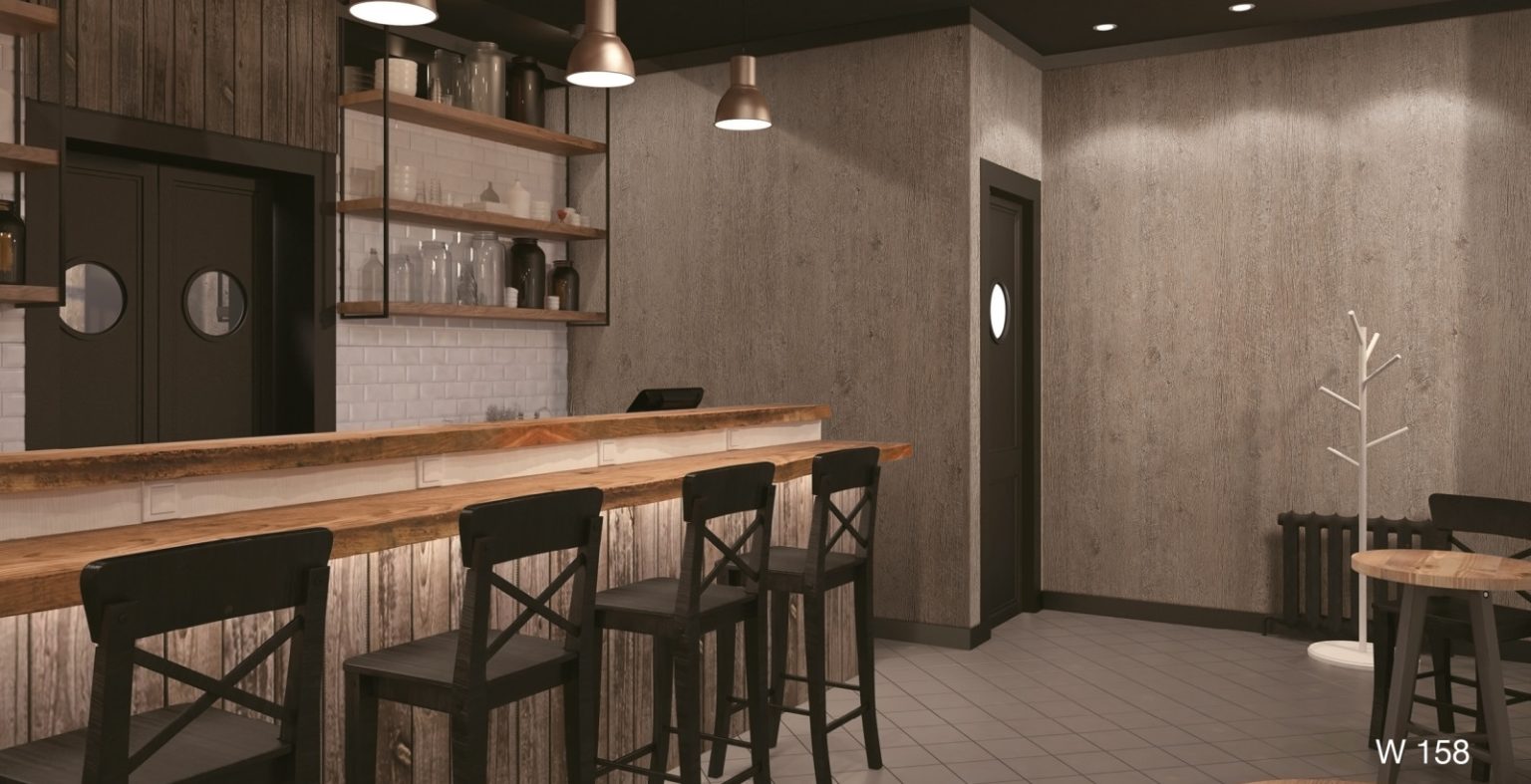 A matter of details.
Think of a business environment you wanted to leave immediately. Perhaps there was a stained carpet, or the walls were completely yellowed. Did you get the feeling that you were going to be helped here professionally? And now think of a business environment that impressed you. What was it about? We say it was mostly in the small details. A good mix of accents and elements on walls and furniture. At WrapJeInterieur.nl we specialise in creating that feeling. We have one main goal when it comes to our business clients: we want you to make a good first impression and be successful.
Your company, your unique look.
Natural elements in a company environment radiate calm and professionalism. Wood stands for reliability, stone for strength, leather for flexibility and textiles for fresh ideas. The films of WrapJeInterieur.nl are based on all these natural elements and can be applied to walls and furniture. This way you can give your business premises a completely new look, without the need for a contractor. From waiting room to workshop and from meeting room to office. Our films come per metre and are 1.22 metres wide. So you can wrap the largest walls to the smallest lamp socket. The flexibility of the films that you can find at WrapJeInterieur.nl means that you can also give round surfaces a different look.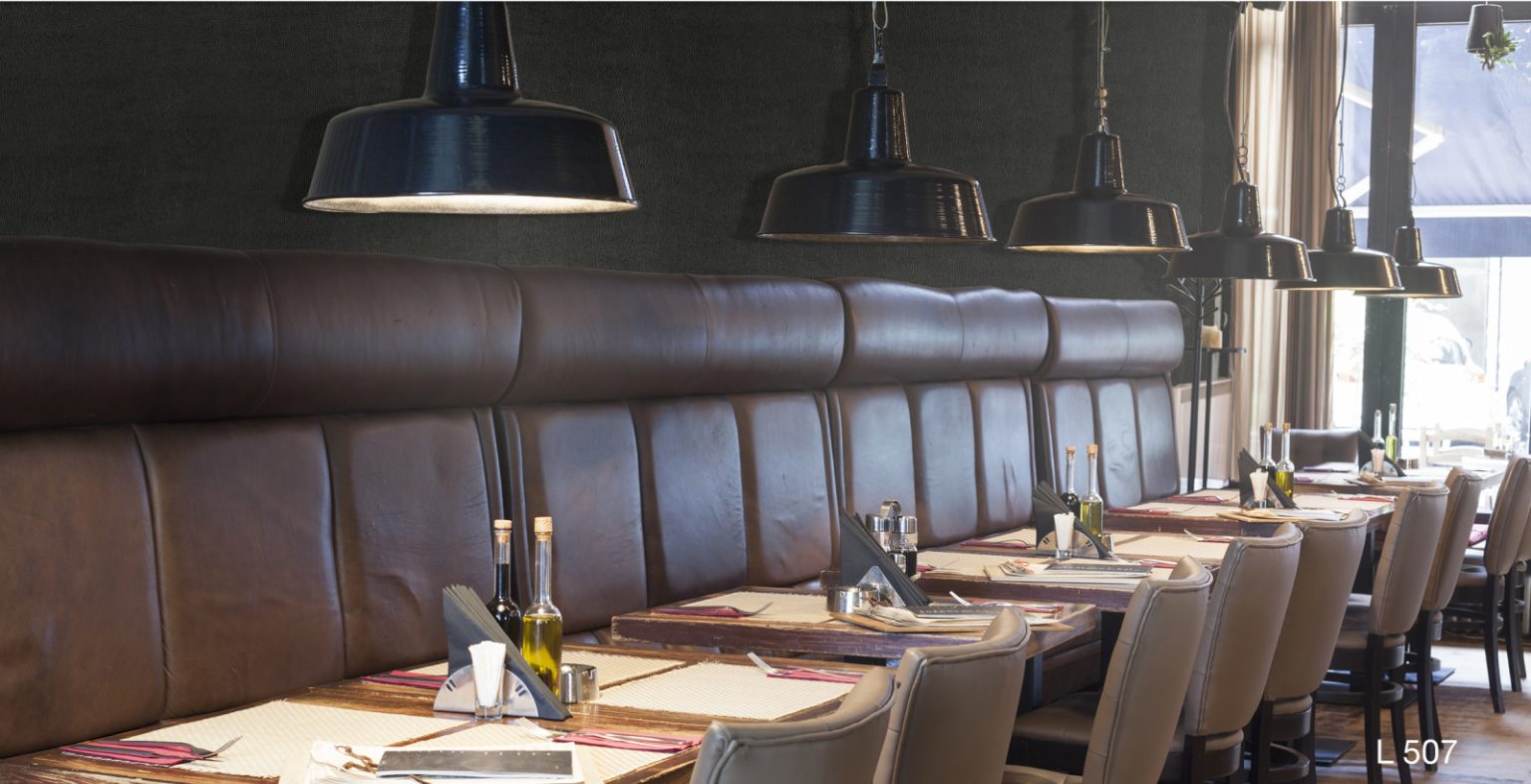 The collection.
WrapJeInterieur.nl gives you the choice of a whole palette of durable films: textile, stone, metal, marble, leather, wood, glitter or plain colours, with and without embossing. In our collection you will also find different designs per type of film, so that you will always succeed in getting the look you are looking for. NewDeco's films are strong and durable. Dirt and moisture can almost always be removed with a wipe, so your customers will not be annoyed by streaks, smudges or stains. Your customers and your colleagues will enjoy your completely 'new' interior.
Time is money.
If we always knew in advance where we stood in a company, nobody would complain. Sometimes things don't turn out the way we think they will. Yet we like to make that possible for you. You can have your business environment renovated for a lot of money, but by wrapping your interior or furniture you save a lot on your budget. You know where you stand, because the prices of our films are fixed. Don't have time to do it yourself? Or do your staff have better things to do? Then let us come and make an offer to apply the films for you. With many years of experience in wrapping all kinds of objects, you can be sure that the result will be a sleek and fitting one.
The possibilities
You can go as far as your imagination allows. You will soon have a unique experience when you see what you can transform with the films from WrapJeInterieur.nl:
Wood, plastic and aluminium frames
Walls and ceilings
● Reception desk
Desk surfaces
● Support pillars
Beams
Cupboards and cabinet doors
Access doors
Speaker columns and formwork
Check our website for visual inspiration and to see all the possibilities. There are more than you think.
Personal advice? We are telephone Available from Monday to Friday from 09:00 - 18:00.
070-3681097