WHY MAKE CHROME PARTS BLACK?
Chrome window frames, chrome grill, chrome roof racks... everything is often chrome. It can be beautiful, but if you want a tougher look, you will soon end up by blackening the chrome parts. You can choose from chic high-gloss or cool matt black. And if you ever want to go back to chrome, just remove the foil and the chrome parts will be as before they were painted.
DO YOU PAINT OR WRAP THE CHROME PARTS?
We wrap the chrome parts. Why? Firstly, because paint does not adhere well to chrome parts and there is a chance that the paint will jump off, for example, due to knocks or stone chips. Secondly, wrapping is not permanent but it does have a long life. The film can last up to 10 years, provided that it is well maintained, and is also easy to remove after a while. This allows you to bring the car back to its original state, which preserves the car's residual value. Also, the chrome is protected against scratches and weather influences during the time the film is applied.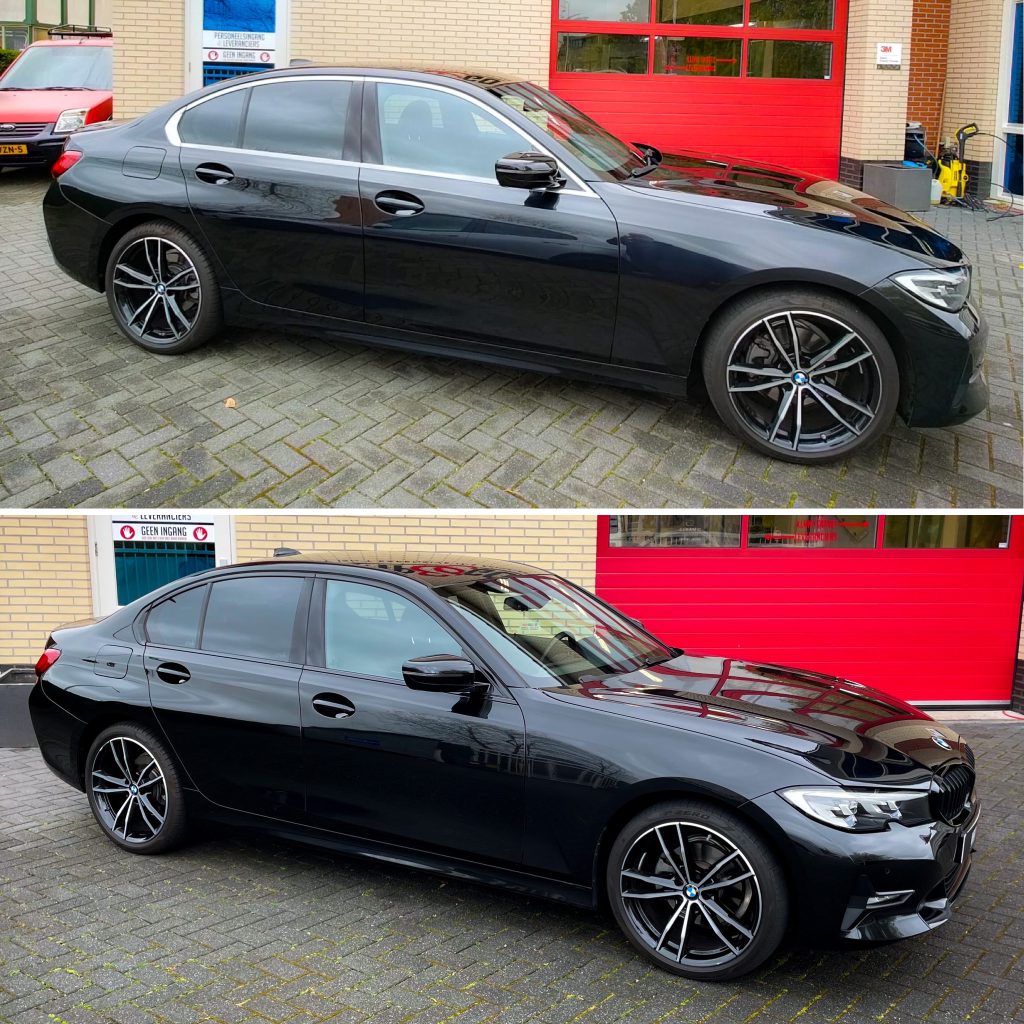 WHAT COLOURS CAN I CHOOSE FOR A CHROME DELETE?
In principle, you can choose any colour for a chrome delete. We have used bright green for de-chroming, but these were the corporate colours for a company car. The most popular colour is black, which comes in many variants, including matt, satin, high gloss, metallic but also carbon or matrix. So there is always something that fits your car. 

People often also choose a dark grey or a colour that matches the wheels. It is best to combine with a colour that is already in your car.
If you can't work it out, come and see us and we can show you the different colour samples and keep them with your car.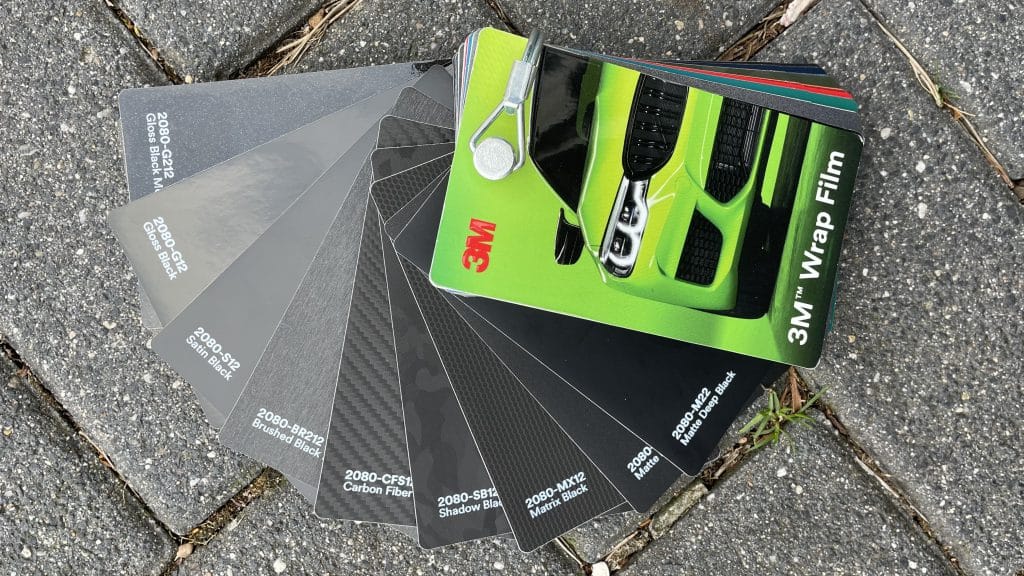 WHAT DOES A CHROME DELETE COST?
The cost of a chrome delete depends a bit on the model and the chrome that is on it. For example, the window frames are not the same on every model. We can give you a very good indication. The prices include a matte or glossy film. Carbon and brushed steel have a surcharge of 15%
Roof racks - €175,- (If they have to be disassembled to get the best result €275,-)
Window frames - €250
Handle strips - €75
Grill - We never wrap the grill, but we replace it. This can be high-gloss black, silk gloss black and even carbon.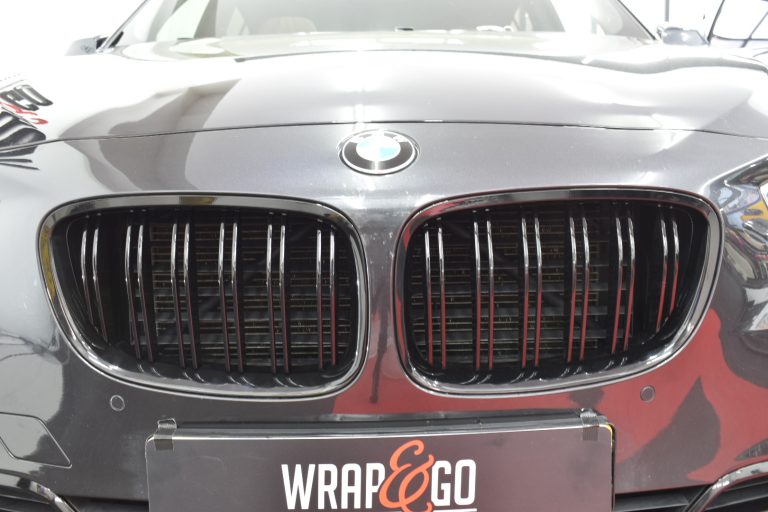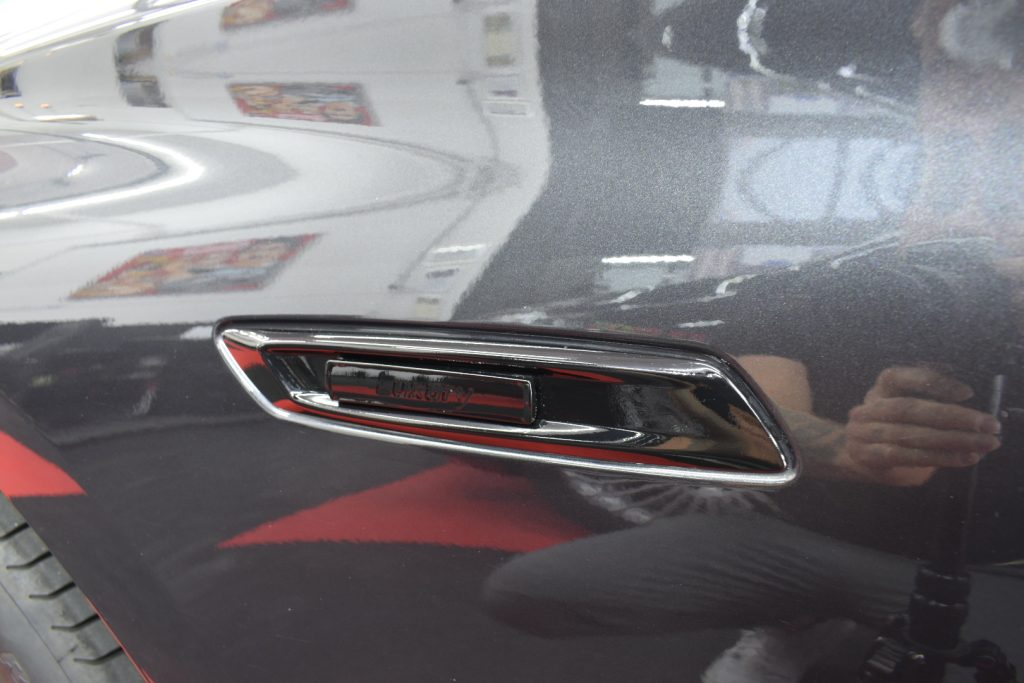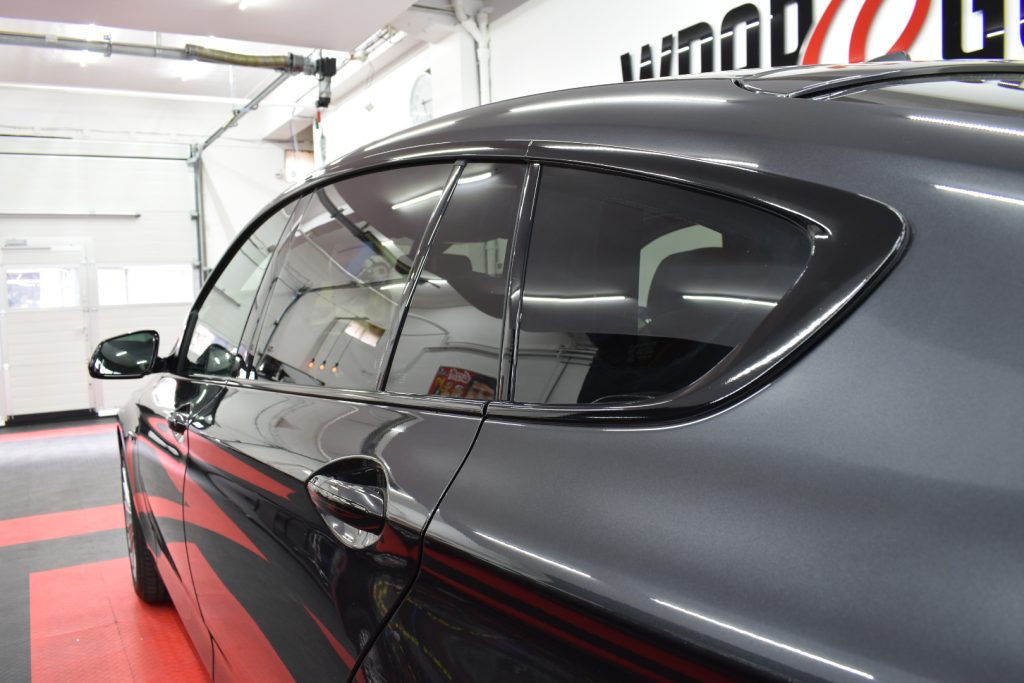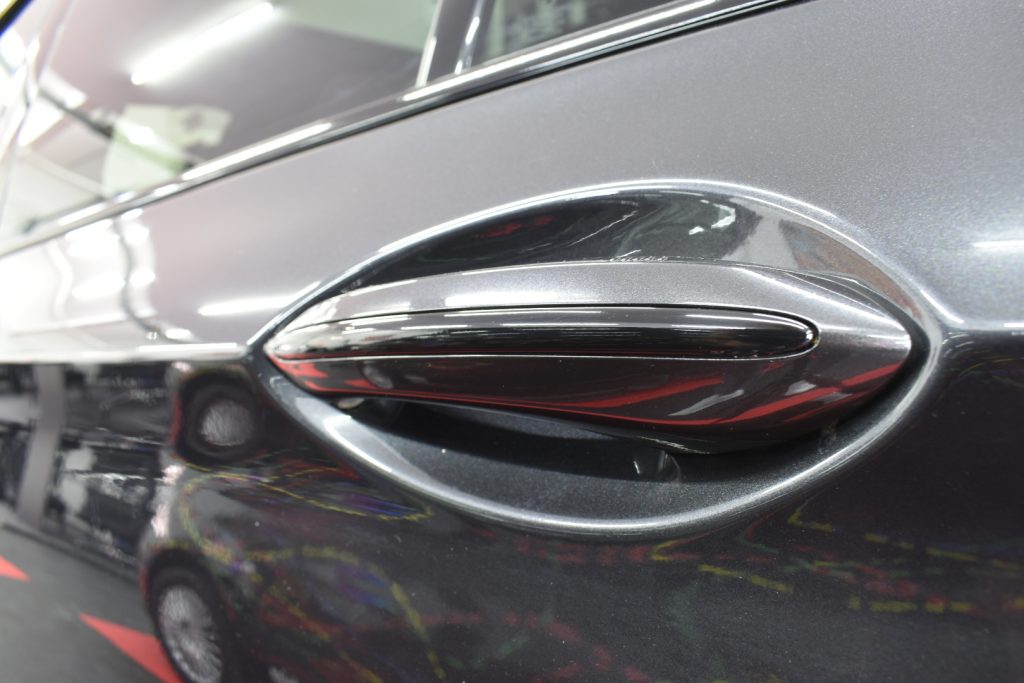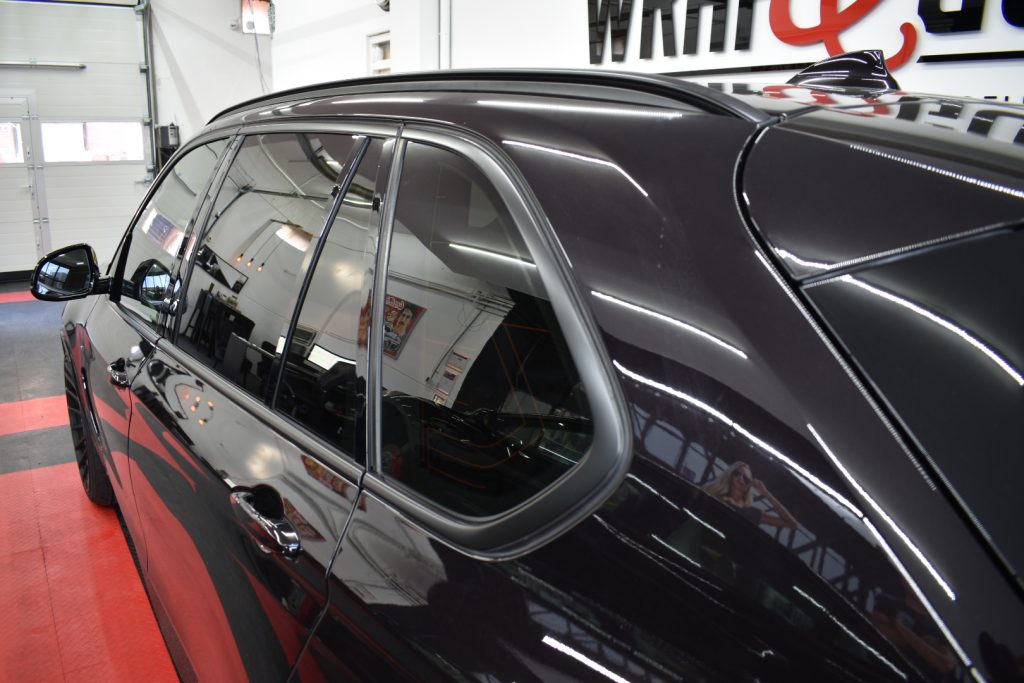 EXAMPLES OF THE GRILL / KIDNEYS AVAILABLE