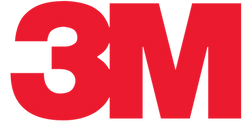 CERTIFIED CAR WRAPPER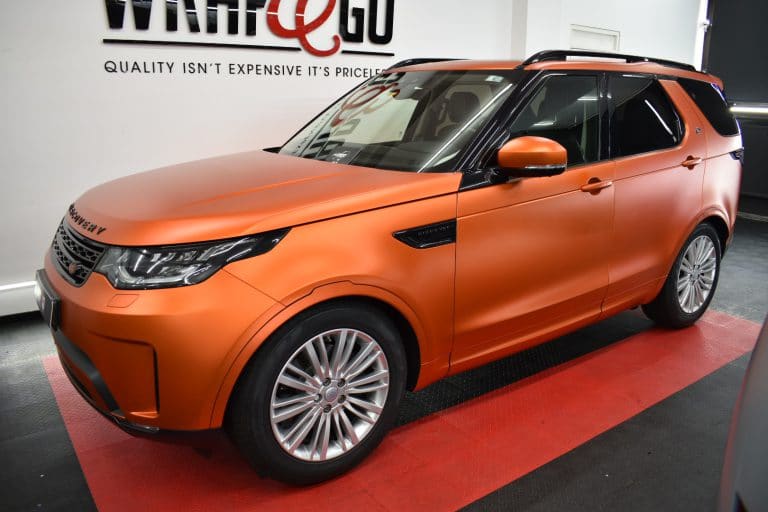 Wrapping the exterior of your car helps to give it a unique touch, as to stand out from others. With an extensive range of colours and patterns, the choice is endless. And with a 3M Certified Car Wrapper, quality is guaranteed! You are always welcome to come and see the colour swatches.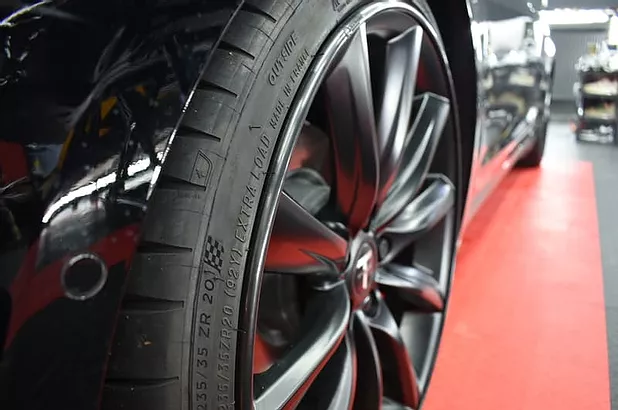 The AlloyGator is a nylon ring that provides effective and durable protection for your car's rims. Choose from 15 colours to subtly or strikingly protect your car from kerbs. It's also an affordable way to make your car look distinctive!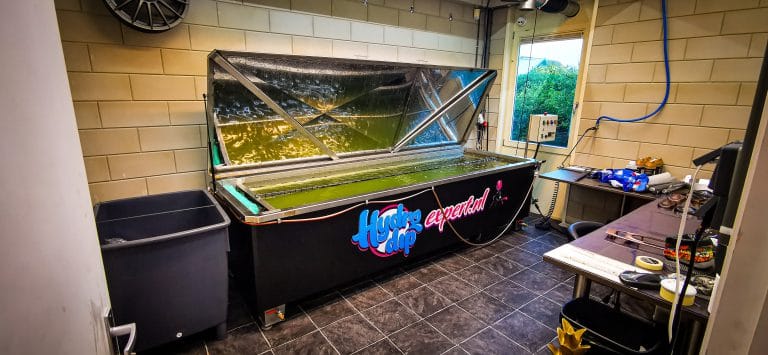 With hydrodipping We can apply all kinds of prints to objects such as rims, bonnets or interior parts! Give your car a new look by choosing for example a carbon-, wood- or cartoon print. The possibilities are endless! With which print will you challenge us?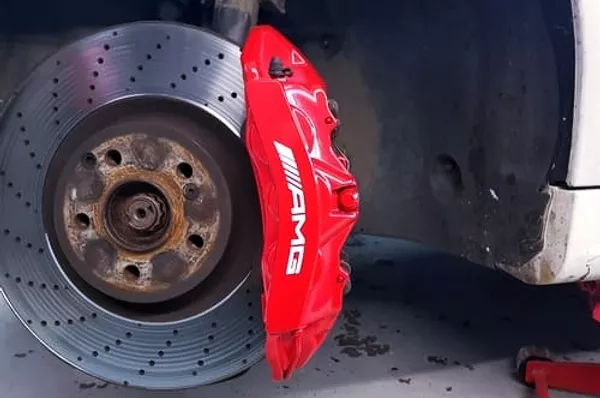 The finishing touch for your car. Give your car a total and affordable transformation by having your brake calipers or rims painted by us. The paint used is specifically developed for this purpose and is of the same quality car manufacturers use. Any specific colour may be mixed and applied. Which one suits you best?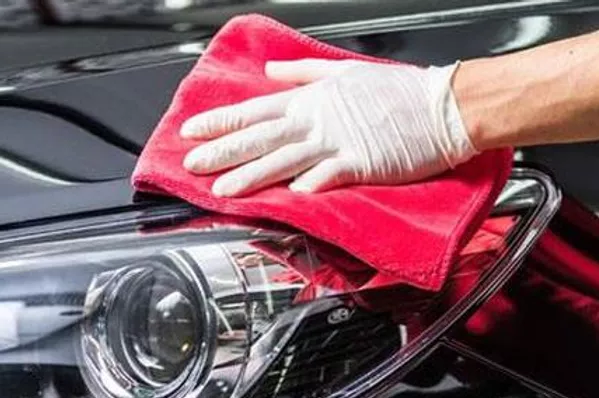 A simple, thorough polish or a long-lasting glass coating. Both are possible. Of course, we may also professionally clean the interior of your entire car. Ask for our combined deal!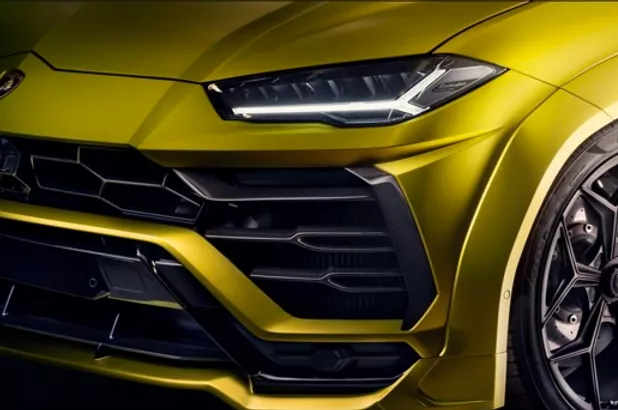 You may alter the look of your car by adding a spoiler or a full body kit, making it look more sporty or even aggressive! WrapAndGo supplies and installs all well-known brands such as NOVITEC, VORSTEINER, LUMMA DESIGN and others.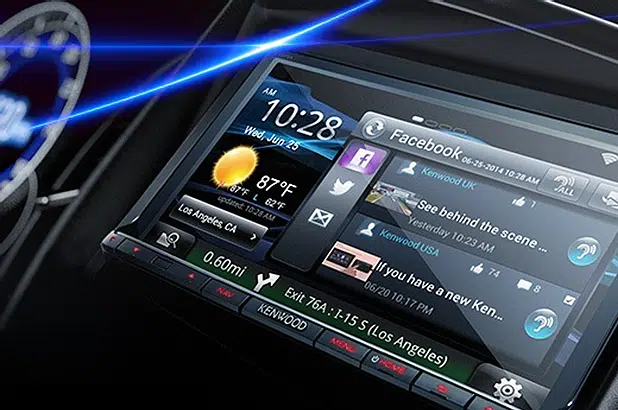 Whether it's the installation of an audio system, dashcam, car kit or laser detector; WrapAndGo installs it professionally for you. We supply all known A-brands.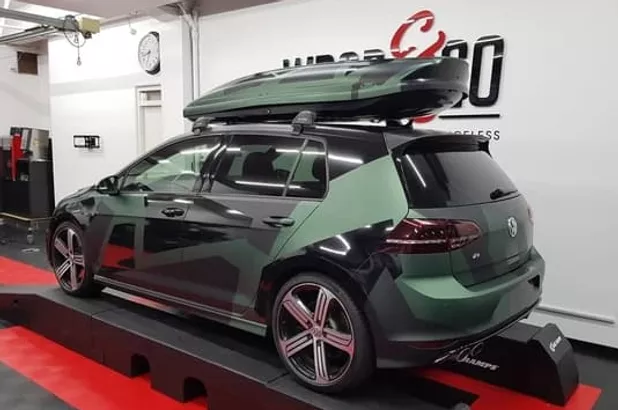 If a mere colour change is not what you're looking for, we may always create something special and bespoke for you. Perhaps a full camouflage or another exciting design? We will guide you the entire way to create something truly yours.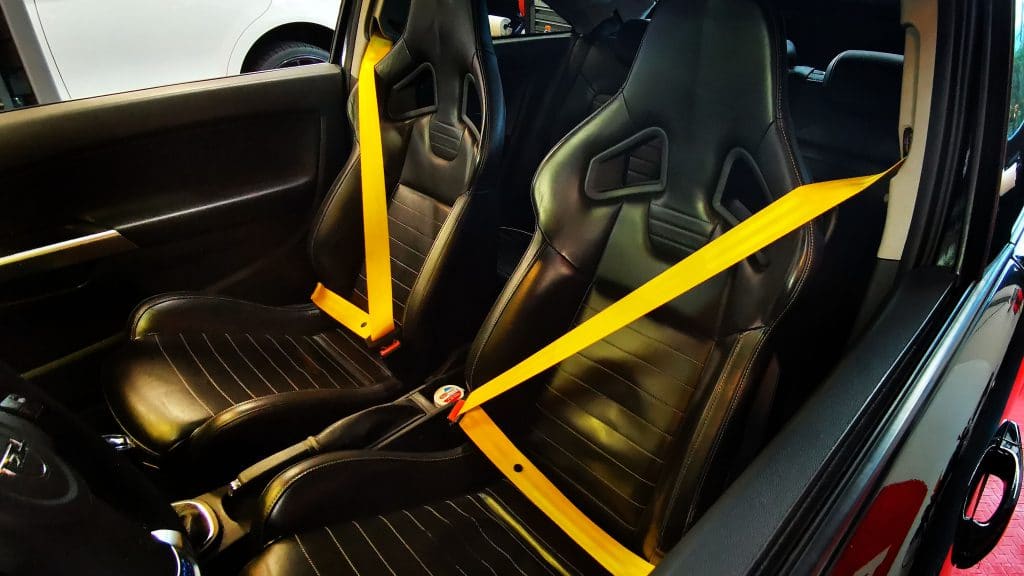 Fed up with the factory colour of your seat belts? Let us replace your belts for you! Wrap&Go offers a large array of coloured seat belts to match your mood, and your car! Have a look at the available colours here.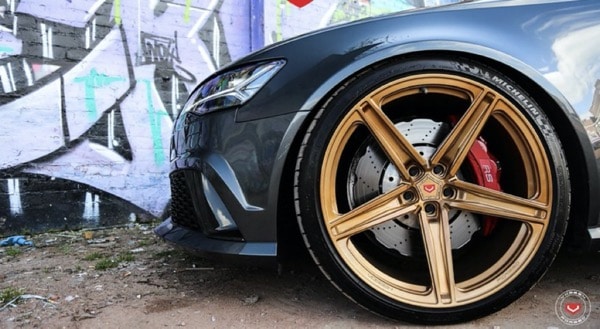 Shoes make the man... Then it is logical that rims make the car! We also supply and mount complete brakes. All top brands like BREMBO, GIRODISC, VOSSEN, HAMANN and BRABUS can be delivered completely.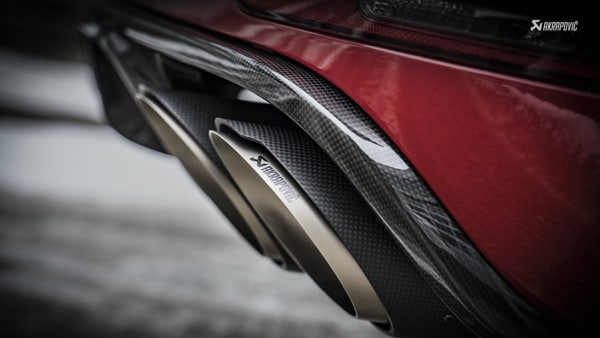 Looking for a sporty exhaust sound? Milltek, Akrapovic and Scorpion exhaust systems are made of the highest quality stainless steel and give your car an absolutely fantastic soundtrack. We also supply an Active Sound System for an extra deep and solid sound, created by a speaker set.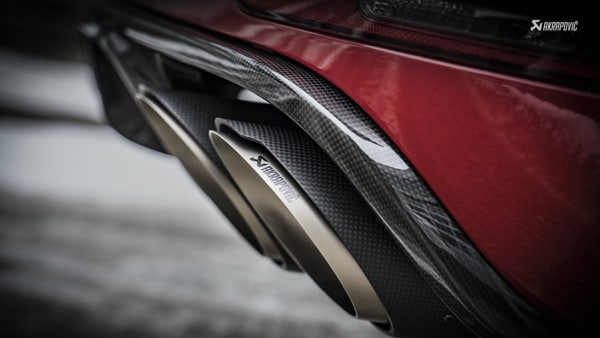 There is a standard choice of 5 different shades of film. The windows are tinted with high quality film from Johnson Window Films. This guarantees an extra long life span, allowing us to offer a lifetime warranty on both the installation and the film.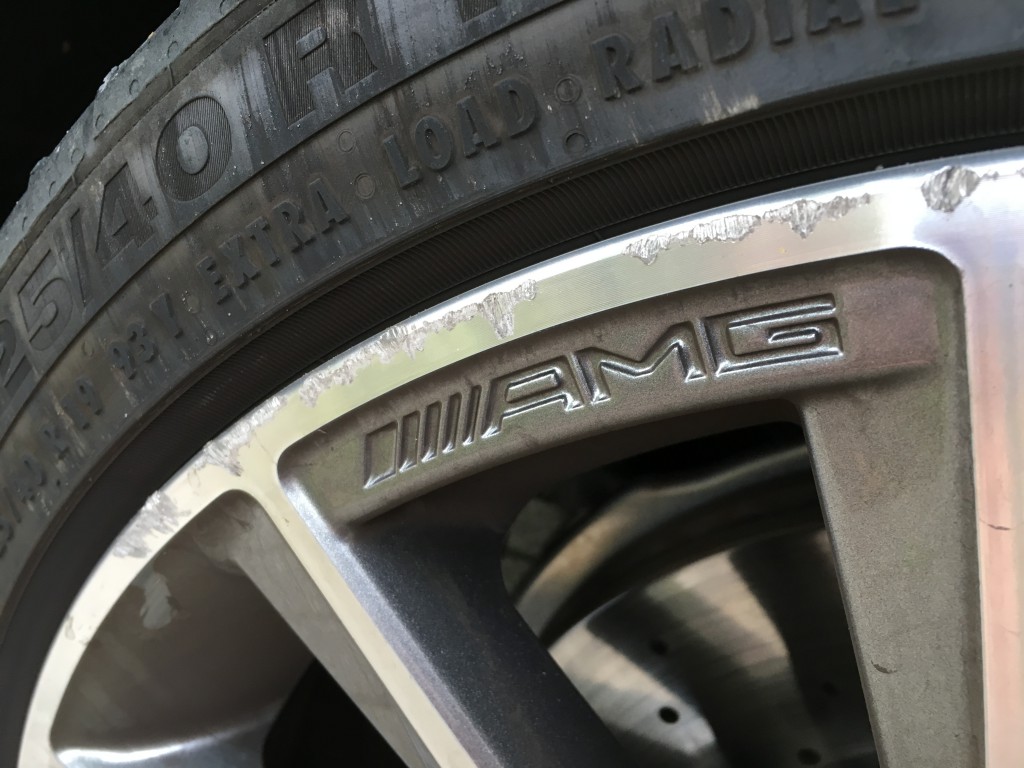 What car buff doesn't know it, the sound of hitting a kerb. Aargh... don't you dare get out of your car to look at the damage. But you still want to see how bad it is. Sometimes the kerb damage is not that bad...
Read more "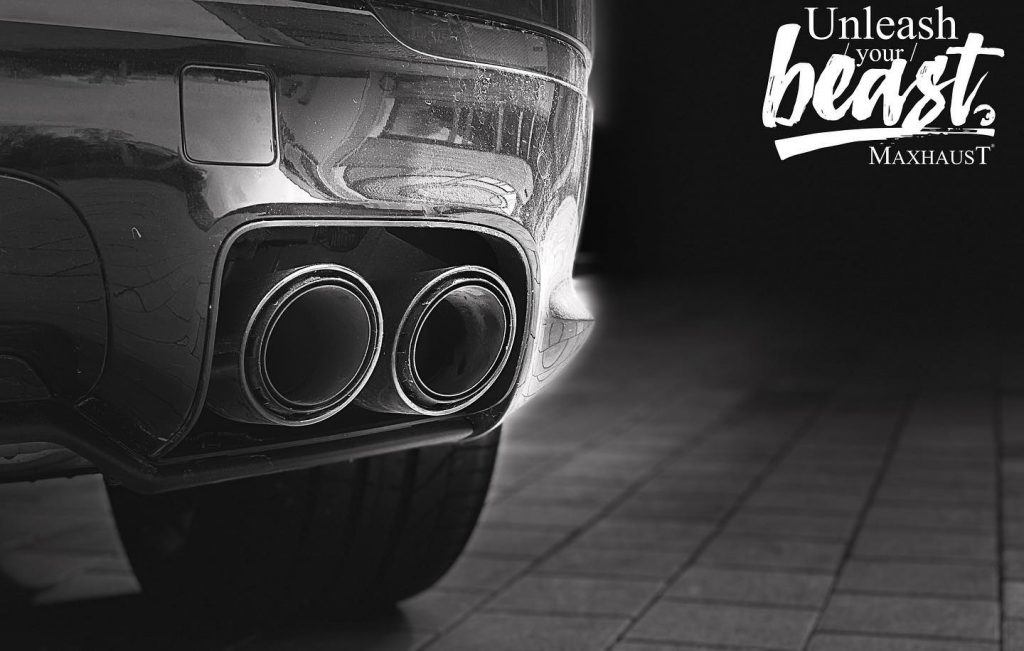 The Maxhaust Sound Generator is an acoustic amplifier for the engine sound. By using a high-quality patented loudspeaker, a sound is created which is...
Read more "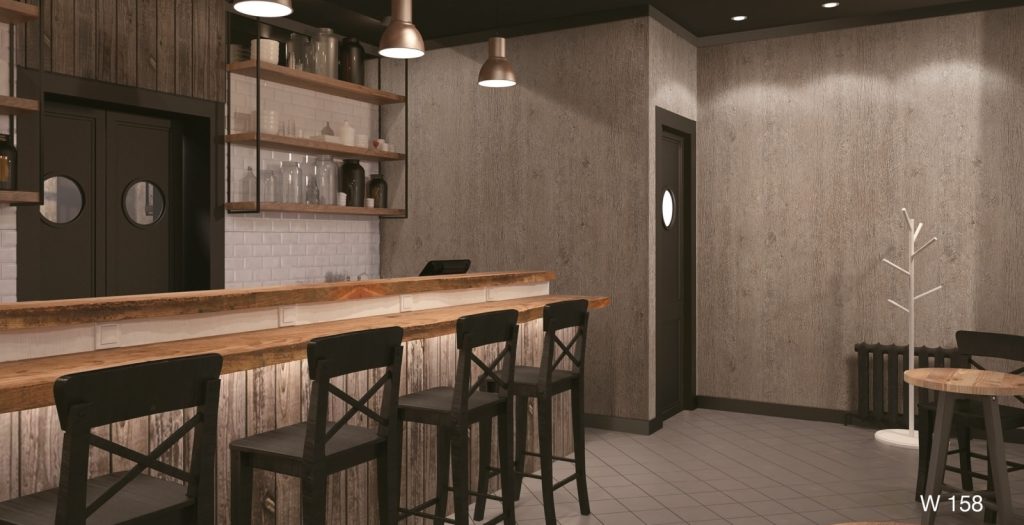 As an entrepreneur or SME, you only get one chance to make a good first impression. Do you agree? Because people do business with people. By this we mean that the price of your product or service can be as competitive and what you offer can be as distinctive, but if someone doesn't have a good feeling, they will end up going elsewhere.
Read more "
JUST A QUESTION OR A PRICE QUOTE?
Please fill in the form on the right if you have a question or if you would like to request a quotation without any obligation.
We strive to respond the same day, but due to the ongoing workload it may take a little longer.