CAN YOU MAKE DIFFERENT TYPES OF STRIPING?
Yes we can make different types of striping. You can choose the colour, width, number of stripes and length. It is also possible to use multiple colours. For example, a wide black striping in the middle and 2 smaller red stripings to the left and right of it. 
CAN I STICK STRIPING MYSELF?
Yes you could stick your own striping but it is not as easy as it looks. There are ready-made stripings for sale but they are often cut from cheaper foil, these do not have air release in them. (Tiny holes where air can pass through so you don't get air bubbles). This makes it extra difficult to get it nice. But if you have enough patience and the right tools you should come a long way. 

If you don't feel like doing it yourself, we can of course stick it for you.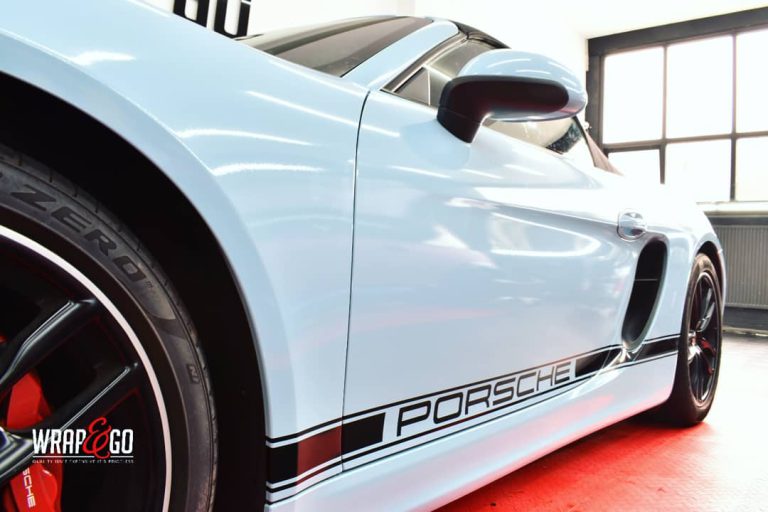 WHAT DOES STRIPING PASTE COST?
The price depends on the size of the car, which parts you want the striping on and the colour or pattern. If you send us a message with the details of your car and what kind of striping you want, we can give you a quote. 

Prices range between 150 and 500
HOW LONG DOES STRIPING TAKE?
The duration of sticking a striping depends on the number of stripes and whether it has to be only on the bonnet or all over the car. If you put the car down in the morning, in 99% of cases the car can be picked up again by the end of the day.
HOW DOES STICKING STRIPING WORK?
A beautiful striping on your car in 5 steps! And you only have to do 1 yourself! 
1. Determine colour and shape of striping
The colour possibilities are endless. Just a solid colour or perhaps a cool design. Feel free to visit us to discuss the possibilities and see the colours.
2. Dismantle parts if necessary
Parts such as an antenna, windscreen washers or number plates can get in the way and, to get the best result, we will dismantle parts and, of course, expertly reassemble them after we have applied the striping.
3. Cleaning
After dismantling, we can start cleaning and degreasing the car. This is how we make sure the film sticks properly.
4. Sticking on the striping
Now the real work starts, sticking the film. First, we measure everything carefully so that the striping is nice and straight. Once everything is measured out, we will start attaching the foil.
5. Deliver
After reassembling everything and wiping a cloth over it, the car is ready to go. Enjoy it, you have an edge from now on!